iWorQ's Fleet Management Software add-on for Trip Inspections can save your municipality time and money by making it easier than ever to create and manage vehicle inspection forms for your local government-owned fleet.
Fleet Management for government agencies can encompass a lot of different public service vehicles within a town, city, or county; from police/law enforcement, fire trucks, garbage trucks, public transit, and school buses, to public works heavy equipment construction vehicles, and turf equipment such as tractors and utility vehicles. Local Governments have a high standard to uphold when managing their fleet and ensuring policies are followed as shown in the American Public Works Association (APWA), Public Works Management Practices Manual.
Performing trip inspections on government-owned vehicles can be vital to maintaining a well-managed fleet operation. Conducting regular pre-trip and post-trip inspections can help meet compliance while keeping drivers and vehicle operators safe. The safety measures used in the trip inspections allow fleet managers to identify patterns in the performance of their vehicles and plan scheduled preventative maintenance for vehicles and equipment. Public Works Departments can detect issues early to extend the asset life of their fleet and avoid costly repairs that could result in a vehicle replacement. However, managing fleet and keeping all the necessary paperwork in order can be time-consuming and overwhelming. Luckily iWorQ can help.
---
Streamline Trip Inspections
iWorQ's new Trip Inspection add-on can help save you time by simplifying the whole process. You can easily generate inspection forms with employee information and equipment to check pre-loaded in, it allows you to customize and build inspection checklists for each vehicle that you can then use to run an inspection to update the status of the vehicle using an automated form system. Trip Inspections tie back to the vehicle ID in iWorQ's Fleet Management Software, keeping a maintenance log of all inspection activity within the vehicle.
---
Add Trip Inspection Fields to Webforms
The new trip inspection fields allow Fleet Managers to collect vehicle inspection data via iWorQ's webforms. Webforms make it easy to create a work order on the spot from a mobile device. With webforms, you can manage your work orders quickly and efficiently, while keeping track of your vehicles' maintenance log history and have built-in processes to increase productivity with your vehicle inspection work orders.
---
Inspection Checklists Tailored for your vehicles.
Tailor webforms to specific vehicle models or employees and cut your time in half. Public Works Directors and Fleet managers can add presets to their webforms to include frequently used items in the checklist of the inspection form to ensure all proper procedures are followed, while alleviating the need for the maintenance operators to manually enter in everything.
These checklists can cover the basics for all your vehicles (brakes, oil and fluid levels, mileage, fuel, exhaust, lights, tire pressure, and condition), ensuring it is inspected within the critical vehicle system. Checklists can also be made for specific vehicles. For instance, your garbage trucks may need a special checklist to include hydraulics, lift arms, and rollers. Your inspection checklist for your fire trucks may need to include sirens and switches, along with operations and essential equipment needed such as ladder rails, water pipes, cables, and hand tools. These custom webforms are designed to have your checklists ready to go, so inspectors can focus on the inspection itself.
---
Generate trip inspections fast.
Access your pre-trip and post-trip inspections in a snap. The Trip Inspection webforms are connected to the portal and require an employee number to be entered, once this number is entered, employees can easily generate a new inspection or view past trip inspections they've created.
---
Webforms automatically capture the employee and timestamp information from the inspection and attaches it to the vehicle. Once the inspection is complete, an automatic email notification is sent to the employee or department head.
---
Seamless Fleet Management
Trip Inspections is an exciting new paid add-on to the
iWorQ Fleet Management Software
. If you don't already have the iWorQ Fleet Management Software, let us introduce you to the fleet management system that's built for municipalities. It's a cloud-based application that can be accessed in the office or on the field. It allows cities and counties to track vehicle conditions, age, drivers, fuel usage, and maintenance schedules. It also provides replacement recommendations for your parts and vehicles and has a built-in reporting tool to help you stay on top of everything.
---
Learn how Trip Inspection Fields can simplify your Fleet operations. We would love to walk you through how it could help make your agency's fleet easier to manage. Request a demo today!
---
---
---
/
BLOG POSTED: February 14, 2023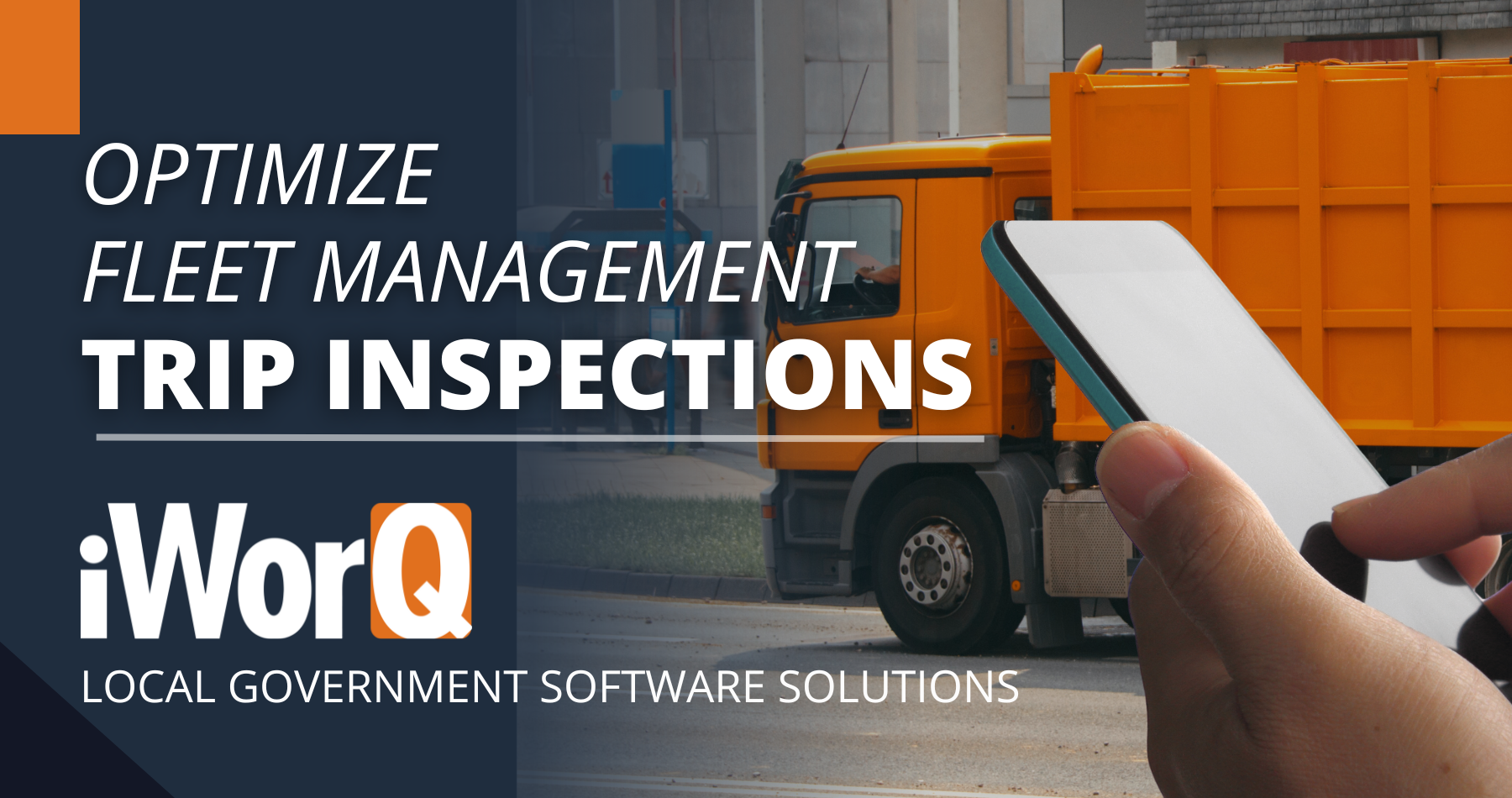 ---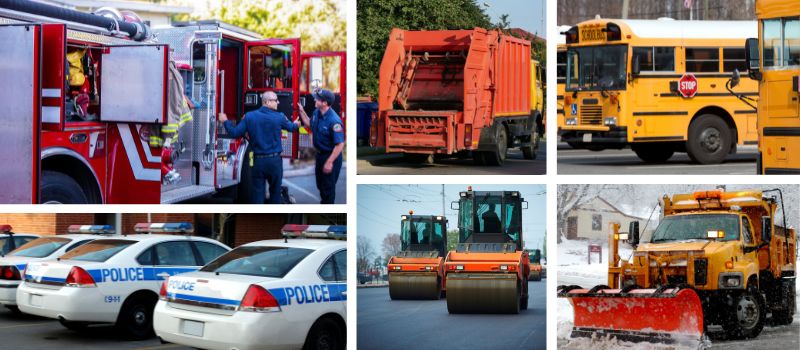 ---
---
---
We want to hear about your challenges. We have solutions.
Our team can show you the ins and outs of each application during an online, live webinar!
Fill out the contact form and we'll be in touch soon!
---
---
---
---
---
---
Our knowledgeable staff typically responds to requests on the same business day.
---
---
---