Community Development and Public Works Software
Established in 2001, iWorQ Systems empowers local government –  regardless of size – by providing the best community development and public works software. iWorQ is the first company to offer Software as a Service (SaaS) management applications to cities, towns, counties, and other entities. iWorQ provides hundreds of government agencies access to robust municipal management software at the most competitive rates on the market today. For nearly 17 years, our clients have used our public works software and community development applications. Our software is developed with you in mind. We designed and integrated simplicity into all levels of iWorQ, so you spend less time administrating the application, and more time doing work that's important to your constituency. Our software boosts productivity, increases citizen satisfaction, and saves time.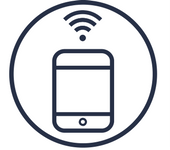 AVAILABILITY
With iWorQ's mobile-friendly, cloud-based software applications, you can work from anywhere: your city office, out in the field, or wherever a data connection is available. We handle the servers, including maintenance and backups, leaving you and your IT staff free to complete other critical tasks.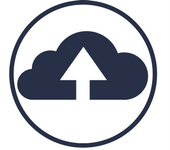 PRODUCT SUITE
Do more, with less. With iWorQ, there is no need for any other software application. Manage everything – including solutions for public works and community development – from one simple location. Our applications help with facilities, fleet, asset management, stormwater management, sewer management, and permit management. Our software is customizable and GIS friendly.  Click here to see all the services we provide.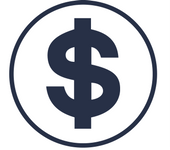 AFFORDABLE
iWorQ has a straightforward pricing structure. No per-seat licensing fee. Free, unlimited technical support, training, report assistance, and upgrades with a current service agreement so you can budget with peace of mind.
INTUITIVE
Many software applications require technically skilled staff for daily administration. The software is simple, so anyone can learn it quickly. Our implementation is quick and easy. If you need help, our tech support is just a phone call away.
✔  Secure
✔  Customizable to your agency
✔  Easy reporting
✔  No increase in price
✔  Unlimited user licenses
Improving services and increasing efficiency in government agencies across the nation with the best community development and public works software.
One of my responsibilities as an Office Administrator is to keep accurate records of all the work that is performed by our Public Service Dept. I have multiple projects with labor and equipment costs that I must keep records of. Recently I used iWorQ software to help clarify my records with an auditor that was reviewing our accounts. I would recommend this software to anyone working in an environment where accurate record-keeping is vital and essential for the company's interest.

The street department has been using the iWorQ public works software since 2001 and we have never looked back. We use it to manage everything from our street signs to pavement management. They have assisted us greatly in going from an out of date pavement distress system to the industry standard of Strategic Highway Research Program (SHRP). They assisted us in starting a preventive maintenance program (Chipseal, Slurryseal, Capseal) in 2004 and by 2006 our budget had tripled because of the results that this program is producing. As the Pavement System Manager for the City and County I use iWorQ every day. The ability to query the data base is a powerful tool and I have only scratched the surface. The Street Operations Superintendent is required to submit a street evaluation report to Council yearly. Before iWorQ, this report used to take a week to prepare but now it takes a couple of hours to complete and submit. I would personally recommend iWorQ to anyone.
I would really love to comment on how much time I save and how easy the system works for me. Our public works software is resourceful and helpful to all the departments for informational purposes and to keep track of work orders with helping the residents of Lake Wales with any issues that they may feel needs attention within the city. Thank you for providing an innovative and exceptional public works software to help us do our job efficiently and effectively. It also helps the city by logging man-hours and supplies and job requirements.
-City of Lake Wales, Florida
We have been using iWorQ since 2016 .  In our selection process of deciding on which program to use, one of the main concerns was simplicity.  When entering data [with iWorQ] you only need to enter data once and not on various pages, which makes it even easier if it is an owner that you have getting permits all of the time.  When this occurs, you only need to copy the permit and all of the information has been put into a new permit for you. Then with only a few more entries you have the new permit ready to go, saving time and effort.  We had several items that we needed to be made to work specifically for us.  The support team was wonderful in helping with these items. I explained what we needed and why and they helped figure out the best way to accomplish the task.  The iWorQ program is designed for many uses and is easy, fast and very functional. 

Applications
iWorQ puts you in control. Easily manage public works and community development, including budgets, facilities, fleet, maintenance, and more - every aspect you need to keep your city or county running efficiently. iWorQ keeps operations transparent,  increasing citizen trust. Our web-based and mobile friendly suite of products is easy to use.  Because our software is web-based, tasks are updated or marked complete in the office or in the field.
All
Asset Management
City Management
Community Development
Facilities
Fleet Management
Parks & Recreation
Public Works
Request a Demo
Our knowledgeable staff typically responds to requests the same business day.
---
We want to hear about your challenges. We have solutions. 
Our team can show you the ins and outs of each application during an online, live webinar!
---
Fill out the contact form and we'll be in touch soon!
Join our newsletter to stay up-to-date with iWorQ news: