---
iWorQ is excited to celebrate National Public Works Week (NPWW), which takes place this year from May 21st - 27th, 2023. National Public Works Week was established in 1960 to educate the public about the value and necessities of public work projects in their communities.
---
"Public works is the thread that connects us all, no matter where we live in the world. Every public works professional strives to improve the quality of life for the community they serve, leading to healthier, happier communities."
- The Americas Public Works Association (APWA)
---
We are so grateful for the hard-working individuals in the Public Works industry that help improve the infrastructures we depend on daily. Public Works departments plan, build, manage, and operate at the heart of our local communities to improve the quality of life for those around them. Additionally, they are responsible for maintaining our roads, sewers, facilities, sidewalks, and parks. They repair and renew our cities after natural disasters and help ensure that we have running water and electricity in our homes. The backgrounds of individuals in the Public Works field are vast. Their roles include but are not limited to city managers, city engineers, public works directors, facility managers, civil engineers, land surveyors, maintenance workers, traffic signal and lighting technicians, maintenance workers, and many more.
---
This year's theme is "Connecting the World through Public Works." This is such a fantastic theme because it highlights how Public Works ties communities together. Throughout history, public works have stayed consistent and are a vital part of communities.
---
During this week make sure you show your appreciation to all the Public Works employees you know and that they know how much we value the work they do daily to improve our lives.
---
At iWorQ, we are honored to have the opportunity to interact with public works employees on a daily basis, while providing them with cloud-based software solutions ranging from Asset Management to Work Management Software. iWorQ software is tailored to streamline Public Works Departments tasks for managing roads, assets, water systems, facilities, fleet, and more. Let us help you celebrate Public Works Week by taking your operations to the next level! Request a demo to discover how our software can streamline your processes and save you time.
---
---
---
---
Public Works Resources and Organizations
---
Learn More about Public Works Software
---
---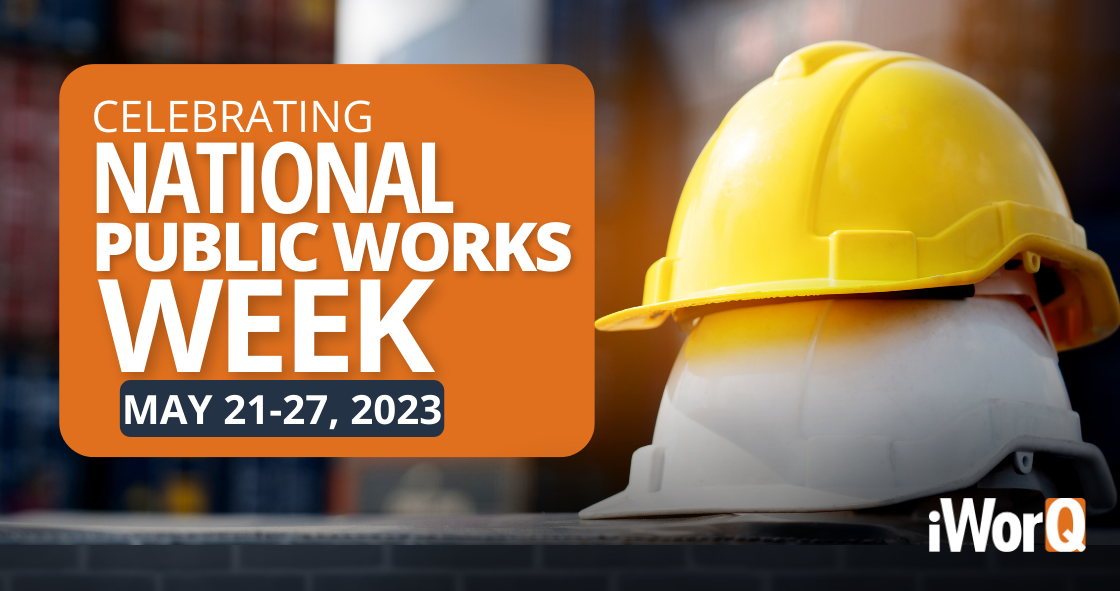 ---