iWorQ's Cross-Connection and Backflow Prevention software was created to help meet strict state regulations regarding cross-connection control and to ensure that the city's water supply is protected from harmful contaminants resulting from backflow. Our software will help users to be efficient, effective, and save time while managing water customers.
Benefits & Features of the Application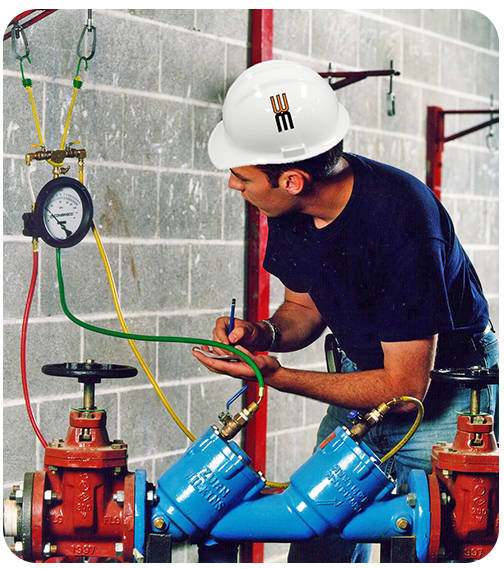 Create and send out letters and notices. iWorQ pulls the data from the application and fills in the letter for you, so you can send custom letters with just a click of a button.
Track multiple devices on a single property, past year test results, testers, and any changes in ownership.
Store pictures and documents, survey results, test results or device information.
Import mailing addresses right from your city's billing to ensure mailing addresses are current.
Make updates and changes in the field with mobile capabilities.
Search or report to view test results, track tester qualifications, and view properties not in compliance. 
Track details like site survey results, addresses, device information, testers, and historical test results.
Change fields and customize the application to track what is necessary for your agency
Online Citizen Portal
With an add-on application, citizens can submit survey information with a mobile device or computer. Survey information can be approved and exported into the application.  
All of iWorQ Applications
All of iWorQ's applications have benefits that help create efficiency and security for agencies everywhere.
Customizable fields, allowing users to configure their application to track data to meet their city's unique needs.
No installation required – completely web-based so information can be updated and viewed out in the field. 
Secured data that will never be lost.
A central location to find, track, and store information.
Personal account managers for set-up and data transfer.
Unlimited training and tech support.

Interested in learning more? Fill out the form below and an iWorQ representative will contact you soon.