The City of Palmdale, California, recently rolled out an interactive texting service for their citizens called TextMyGov. The city announced its new communication resource to citizens in the Antelope Valley Times article "Palmdale Launches Text My Gov messaging services", and attracted attention with a billboard displayed on one of Palmdale's busiest roads near Rancho Vista Drive.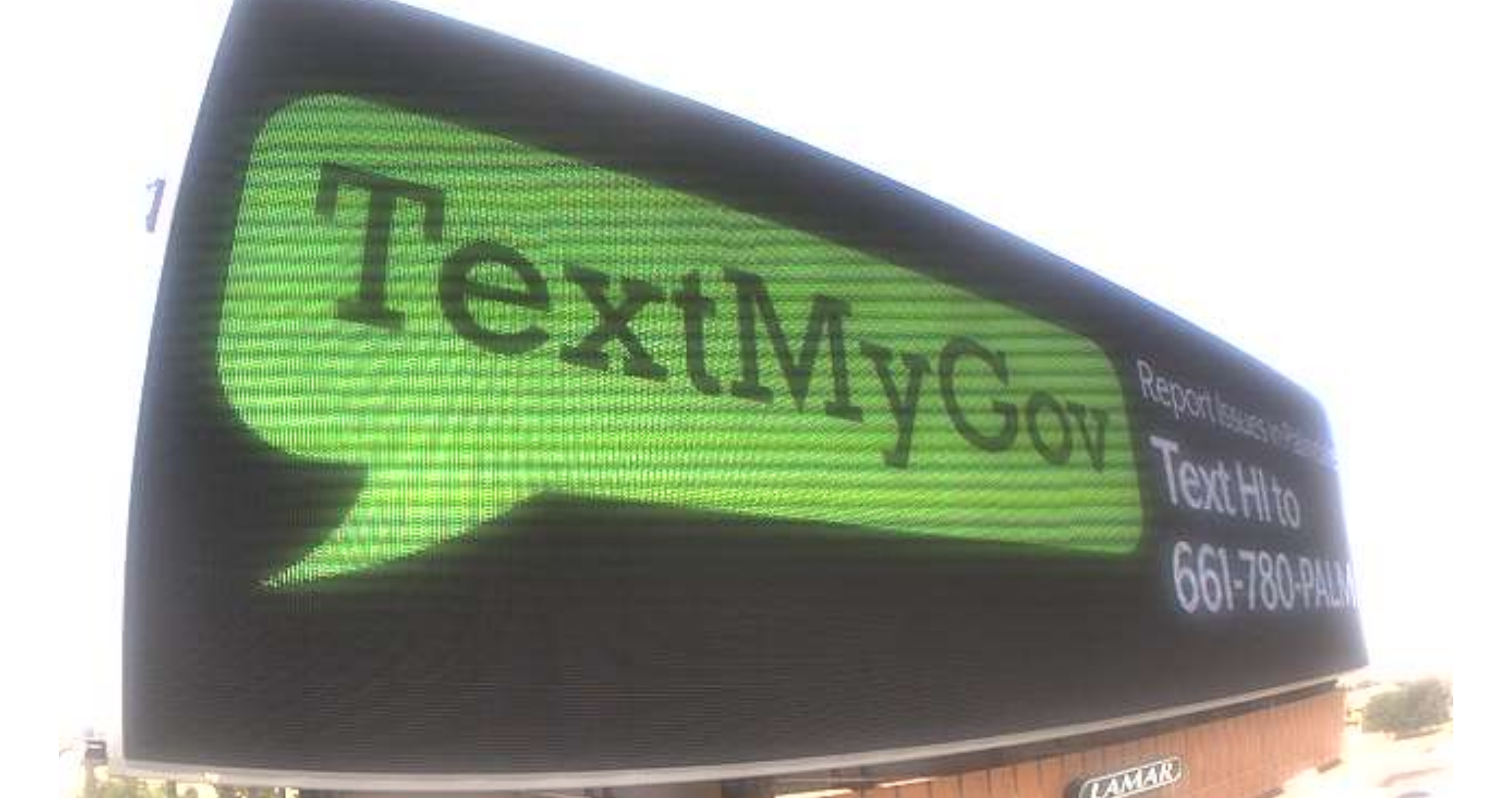 ---
TextMyGov creates an SMS messaging self-service channel for citizens to connect with the city. It uses smart texting technology to directly assist citizens by recognizing keywords and relaying information. This helps residents save time, avoid calls and in-office visits for simple inquiries, and allows city workers to work even more efficiently.
---
Residents can contact city hall via TextMyGov to perform various tasks such as finding city park information, acquiring a bus pass, paying a parking ticket, and obtaining property tax information. Residents also can report issues that need to be addressed, such as street maintenance and facility maintenance. In addition, the city has made the program functional with both English and Spanish keywords.
Acquiring powerful tools like TextMyGov is essential to creating efficient processes for municipalities and meaningful experiences for citizens. Another important factor to consider is informing citizens of new services & how they can be utilized. The City of Palmdale's newspaper article and billboard are great examples this. of. TextMyGov will take the city's communication process to a new level.
---
---
---
---
---
---
/
BLOG POSTED: September 14, 2021
---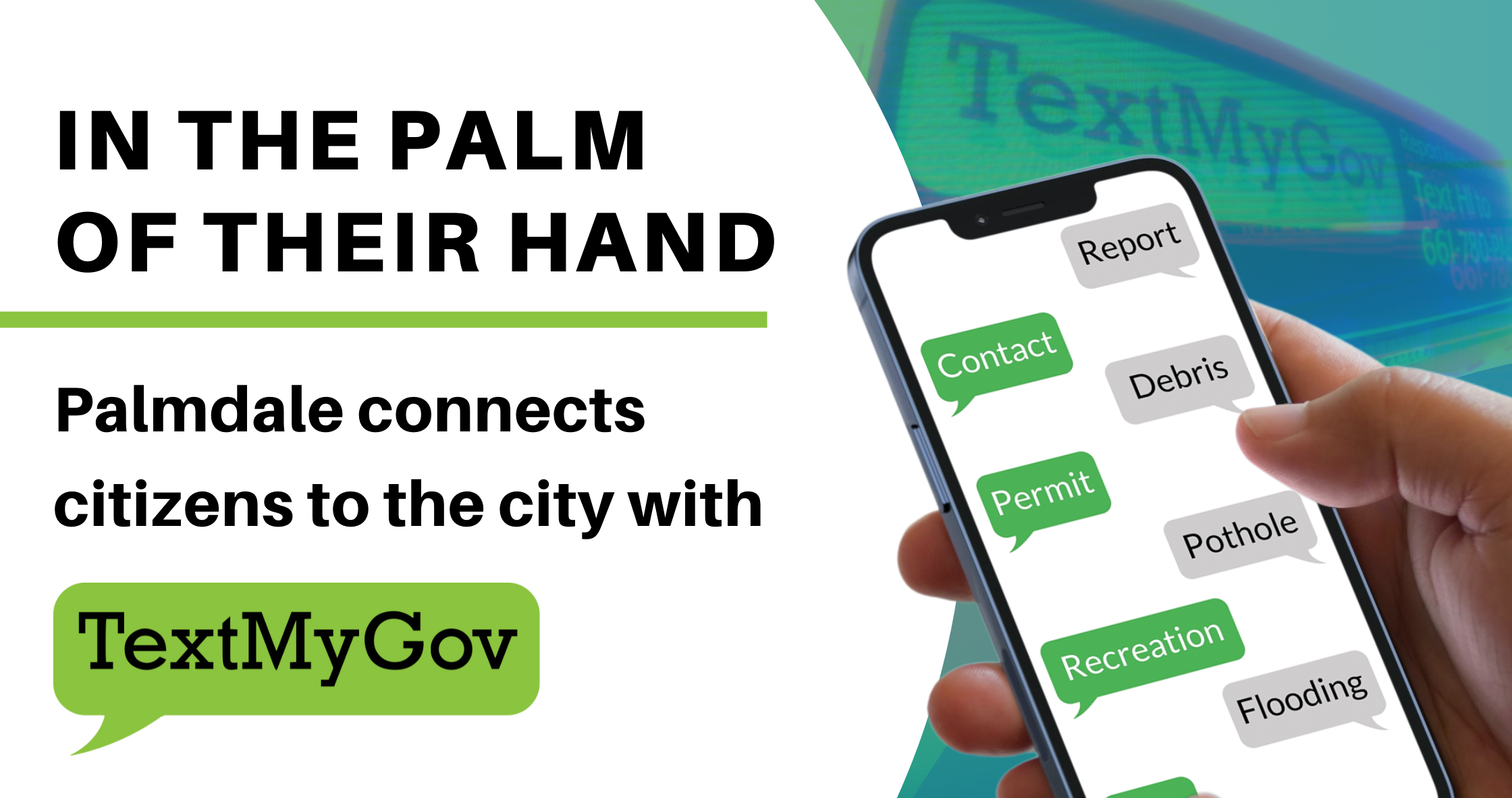 ---