TextMyGov was recently featured on the We Are Iowa Local 5 News Station. The purpose was to highlight how the City of Fort Dodge utilizes this smart texting service to gain insight from their residents on its urban deer population and problems that are resulting because of them.
Fort Dodge's configuration of TextMyGov makes it easy for citizens to report deer sightings, and allows them to simply text the keyword 'Wildlife' to the city's specific text number. TextMyGov will then guide Fort Dodge's citizens through a series of prompts to record the date, time, and location that the deer was spotted. Citizens can even upload a picture and any other notes they'd like. This information is stored where it can be processed and evaluated, and even reported on.
TextMyGov is a smart-texting technology service that is being utilized by cities and counties all over the U.S., and can be set up in a wide range of ways. Popular use of the service includes finding information such as city office hours, bill pay, park reservations, and trash pickup schedules. Common uses for reporting specific issues include potholes, damaged street signs, loose animals, and water leaks.
Because of the application's configurability, customers will often implement TextMyGov in a unique way. The city of Fort dodge is no exception with its creative use of the service in conducting a study to better understand it's urban deer population.
---
---
---
---
---
---
/
BLOG POSTED: June 9, 2021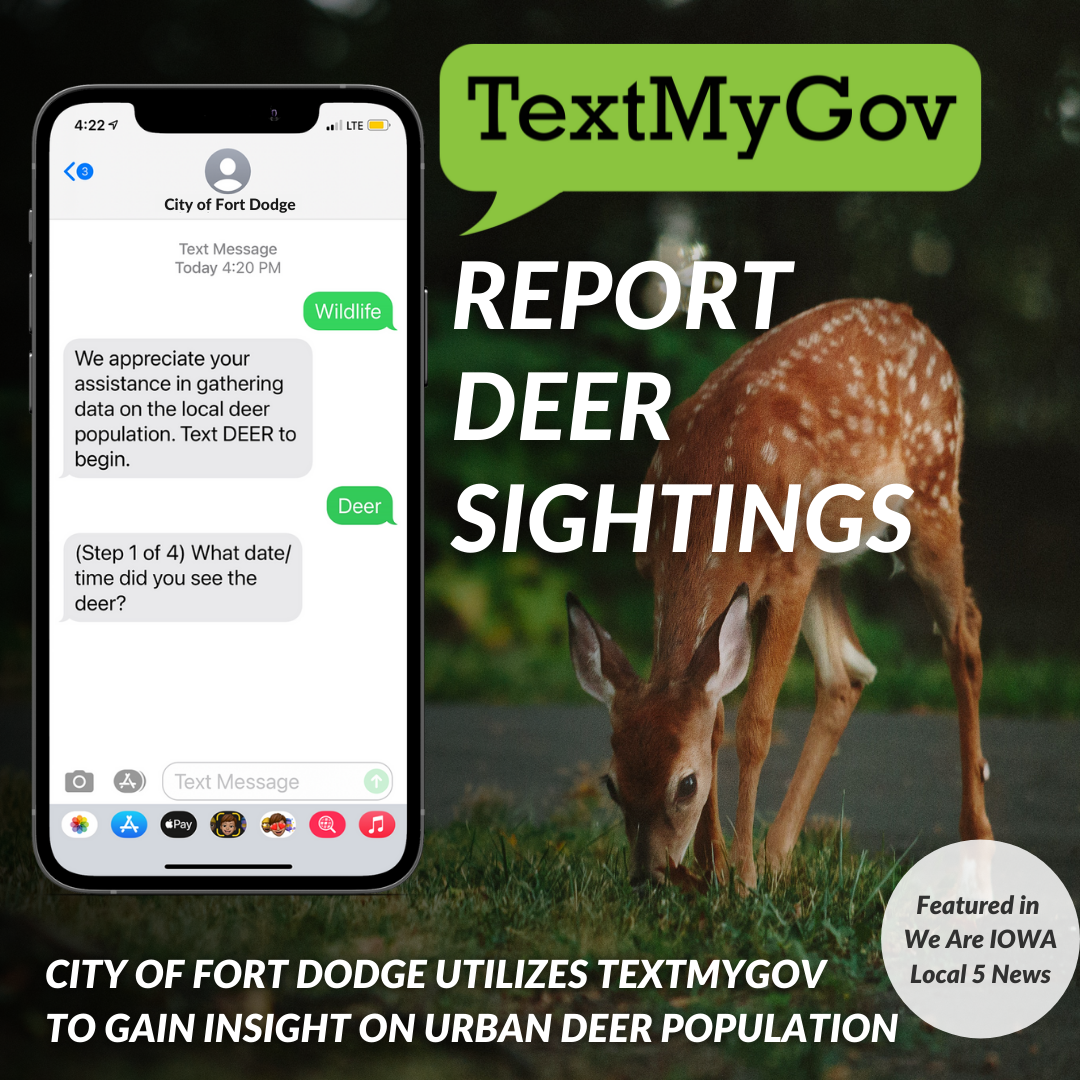 ---
---