---
Attending the webinar is easy and can be done through your internet browser on any device. (Chrome or Firefox is recommended).
---
Before attending the webinar, please perform a quick system check to ensure an optimal experience.
---
---
Turn up your computer speakers or dial in for audio.
Dial-In information will be emailed to you and will display at the beginning of the class.
It can also be found by selecting the microphone icon on the top right of the webinar's screen.
---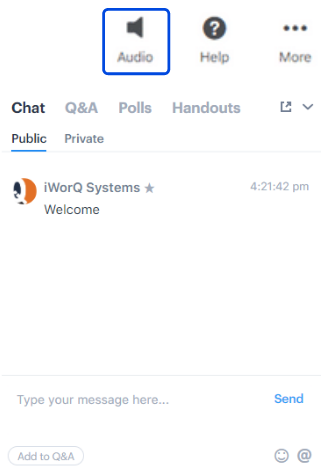 The chatroom is for attendees to Interact with each other and our staff.
---
---
---
If you experience any technical issues. Our experts are here to help.
---
---
---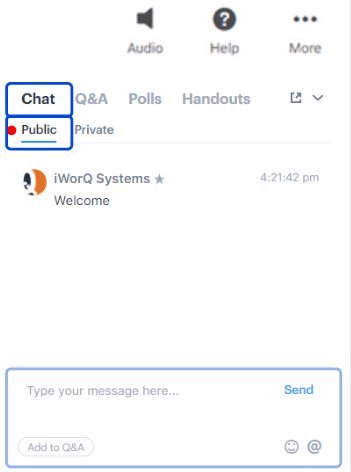 ---
---
---
Add questions to the Q&A list. We will be answering your questions at the end of the presentation.
---
---
---
You can upvote other attendee's questions to show further interest in learning the answer to their question.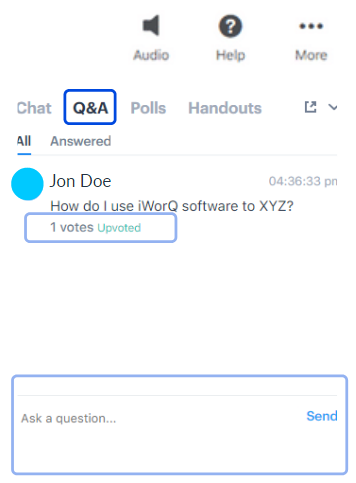 On the handouts tab you can view and download documents from the webinar.
---
---
---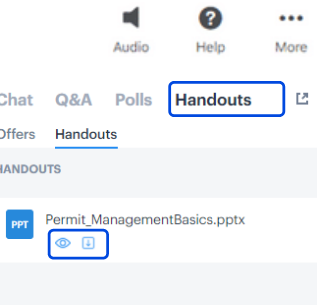 ---
Get Notified of upcoming webinars
---
Request to be added to our email lists.
All webinars are exclusive to existing customers. To join our mailing list, fill out the attached form. We will review your information. Once your customer status is confirmed, we will add you to our list.
---