the camera that's changing the way cities and counties collect data.
---
Since iWorQ's partnership with Public Works 1 back in 2015, cities and counties have been able to take advantage of pavement assessments and asset management services with iWorQ software. A part of these services includes street imagery, Where Public Works 1 drives the streets of cities and counties, capturing 360 panoramic views of city/county roads and street assets. The street imagery makes it easy for government entities to keep track of inventory, status, and conditions of roads and assets without having to drive back and forth to the office.
---
Public Works 1 captures street imagery with the Trimble MX7. The Trimble MX7 is a photogrammetric camera. Its purpose is to collect meaningful information. It is equipped with six (5 megapixel) cameras, that together create a 360 degree, 30-megapixel geo-referenced image. The camera has a flexible, durable, and lightweight design that easily mounts to the top of the vehicle, and functions at various vehicle speeds, so cities can be sure information is captured properly.
---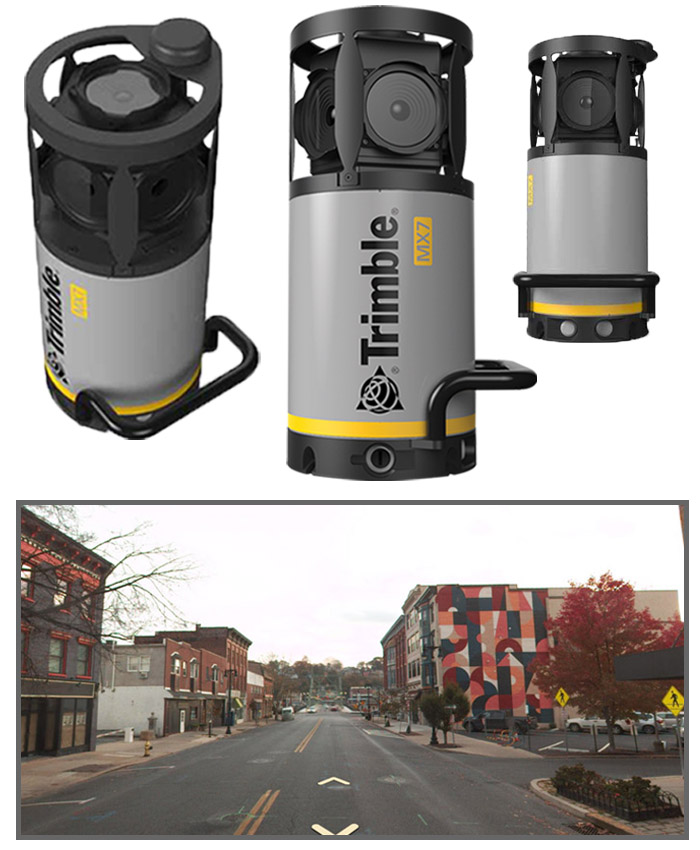 ---
Once the data is collected, Public Works 1 extracts multiple GIS layers (shapefiles) for the client's use. Extracted datasets include assets such as signs, hydrants, manholes, curb inlets, traffic lights, and poles. The data saves agencies time on data collection and input by allowing workers to see and interpret the data before setting foot out on a job. It also provides valuable insight for prioritizing jobs and knowing what tools may be needed to complete work.
---
Aside from the many advantages that this service offers for completing daily tasks. It also has some incredible benefits for coastal areas that are at a higher risk for FEMA natural disaster situations. The street-level imagery gives disaster response officials useful information for assessing and analyzing natural disasters, being able to see the conditions of their assets and roads before and after a disaster can help accelerate and justify repairs or reconstruction and help get funding from FEMA.
---
---
---
---