Our annual user conference was held last week on July 31st and August 1st. iWorQ customers from all over the U.S. visited beautiful Logan, UT to participate in classes on our software applications, sit in on a one-on-one training with staff members, network with other peer agencies, and learn about what's coming to iWorQ in the near future.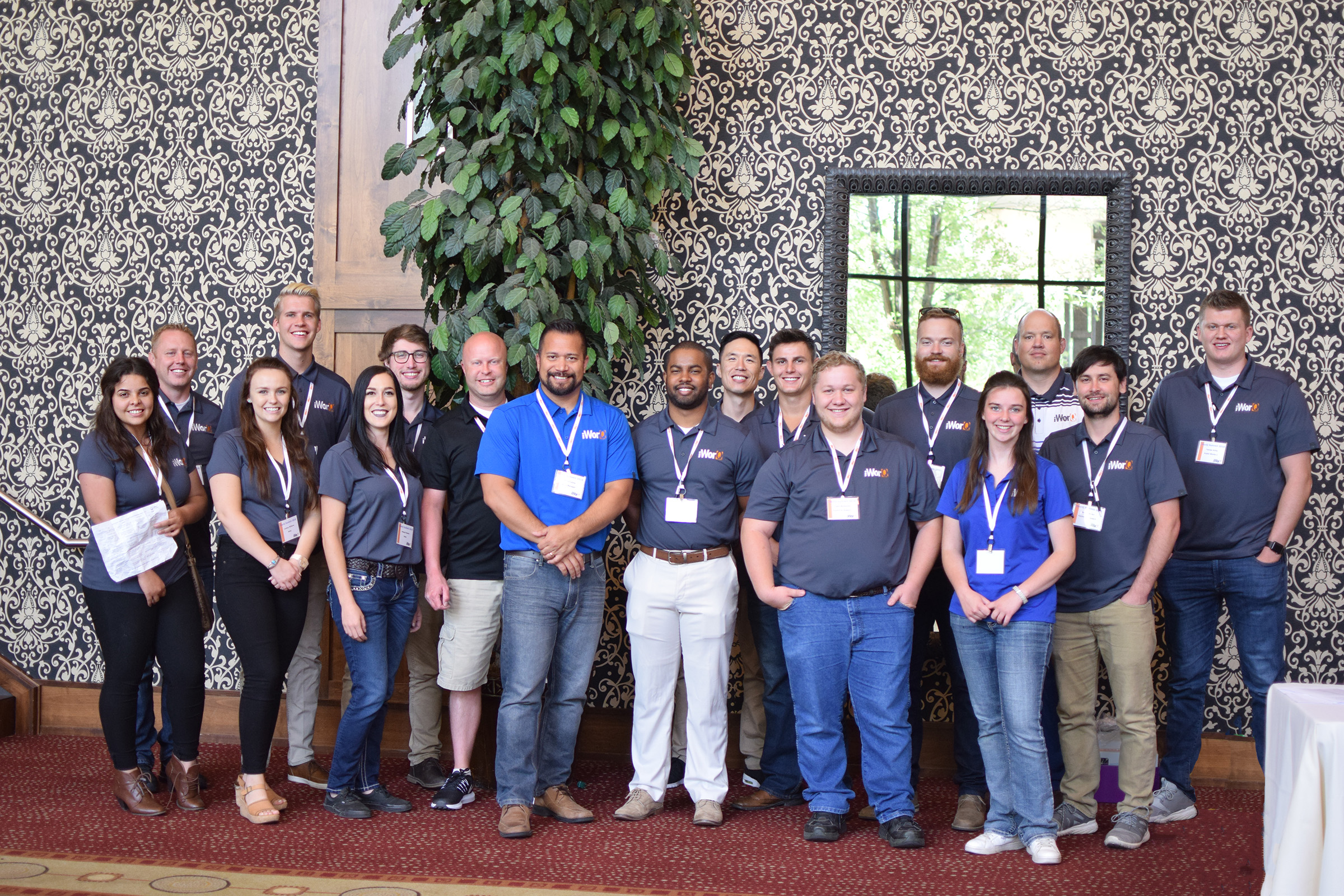 Day 1
The conference began with an introduction of our staff and a speech by CEO, Garyn Perrett. Classes began shortly after and included a variety of topics on both Community Development and Public Works applications. One-on-one trainings were also offered throughout the entire day, many took advantage of working with an employee to resolve questions or learn more about the applications.
Day 2
The second day of the conference started off with a presentation by customer Rich Ataman from Brevard County, FL. This gave other agencies a chance to see first-hand how another county manages their signs, citizen requests, and work orders. He also showed how their county is managing the work of 170 employees utilizing mobile devices in the field.
Later in the day, a team building activity required attendees to problem-solve with a team of people, some they had never met. It was a great ice-breaker as well as a fun challenge for the teams of 10. Prizes were given to the winning teams!
Other Summit 2018 Highlights
New to our user conference this year was the Demonstration and Hospitality Lounge. This provided an opportunity for clients to grab snacks and drinks throughout the day and see demonstrations of other applications they may be interested in learning about.
Pavement survey demonstrations were given by Rex and Tanner. The group was able to assess nearby roads and compare their results to the iWorQ assessment crew's. This hands-on approach is a great way for customers to interact and better understand how to manage their pavements.
Guests enjoyed catered meals for lunch and dinner during both days of the conference. They were also able to explore local scenic hikes and places of interest around Cache Valley.
The post-conference excursions have always been a great success and the perfect way to end the conference. This year attendees had the option to travel through Logan Canyon and visit beautiful Bear Lake or experience animal encounters at Willow Park Zootah.
We look forward to our user conferences every year and cannot wait for Summit 2019!
To view more images from Summit 2018, view the gallery. Also, make sure to check out this year's conference video.