iWorQ's stormwater management software maintains, maps and reports on every outlet, culvert, or manhole.
iWorQ stormwater management application meets Municipal Separate Storm Sewer System (MS4) program requirements. Municipalities and counties are required to employ stormwater management programs, including stormwater permits (SWPP), inspections, maintenance schedules and histories, and illicit discharge investigations. Proactively inspecting your stormwater asset's periodically will help before problems arise. iWorQ's stormwater management will help keep you on track to minimize inefficiencies in the long run.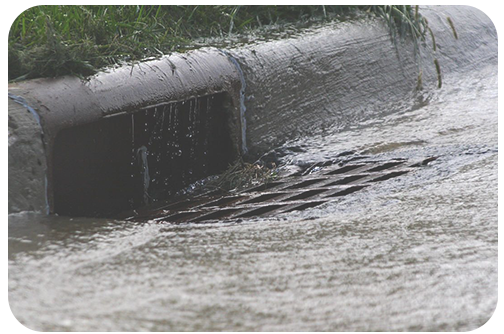 The benefits of iWorQ's stormwater management application include:
Stormwater permit management that meets NPDES standards
Maps for tracking locations of inlets, drains, lines, sumps, and more detention basins for pre-plan inspection routes
Inspection tracking and reporting
Maintenance scheduling, with full maintenance history
Illicit discharge reporting, including tracking, inspection, violation letters, etc.
Capture documents and other electronic files vital for compliance
Reporting to track trends, maintenance history, and more for effective management and MS4 program oversight
Connect with iWorQ's Work Management to create work orders to attach to stormwater assets
Additional benefits include:
Cloud-based application – no servers, no IT staff required, accessible from any web-enabled device with an active Internet connection
Designed to be used in the field, streamlining communication, inspections, and documentation
Free support, free training, and free upgrades with a current service agreement
Community leaders dedicated to effective stormwater management should evaluate iWorQ's stormwater management software.