---
Freeport, Illinois has been a client of iWorQ Systems since February 2018. Along with our public works and community development applications, Freeport has also recently implemented iWorQ's Citizen Engagement tool. This application allows citizens to report problems to their city such as potholes, water leaks, junk cars, or tall grass, and see statuses on these requests in real time.
In a recent news segment, Freeport featured how citizen engagement works and how it has made communication with their citizens more effective.
---
---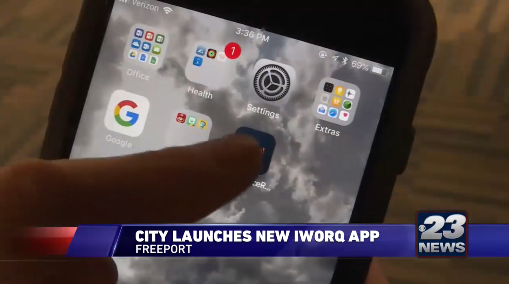 ---
---
---
---
iWorQ is proud to offer software that helps improve inefficiencies and keep communities safe. Interested to see how iWorQ's software can help your community?
---
---