Streamline Your Agency With iWorQ Sewer & Water Management Software Solutions
---
---
Learn how to properly maintain your water/wastewater assets through iWorQ Systems.
---
Speaker: Dalton Mickelson | iWorQ
Date: Tuesday, August 31, 2021
Time: 8:30 AM - 9:30 AM
---
---
---
Contact Dalton:
435.755.5126
dmickelsen@iworq.com
Sewer Management Software
Track locations and maintenance history for each asset, including lines, manholes, and outlets.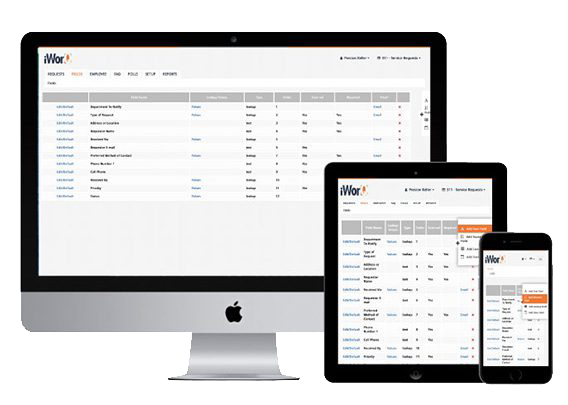 Software to manage your wastewater assets
---
Monitor operations and maintenance expenses
Create a maintenance history for each asset, along with associated costs. Run reports within seconds on your data to see how your budget is being used and to make decisions to be more cost-effective.
With Sewer Management, you can get rid of printed maps and paper work orders. All wastewater operations can now be updated in the office or out in the field on a mobile device in real time.
With iWorQ's interactive map, you can upload your existing GIS data or manually plot your assets – making it easy to update assets in the field or create the fastest inspection route.
"we can answer multiple work orders in real time. i.e.--a resident with a sewer backup complaint will receive faster response and will quickly receive an answer to their backup issue. iWorQ has saved the city money by introducing effieciency and quicker response time to resident/city wide issues. Thank you iWorq."
---
With iWorQ Sewer Management you can:
Track inspection and maintenance history on each individual asset
Schedule work and inspections
Monitor asset conditions
Track labor hours
Map and identify assets on an interactive map
Update information anywhere – in the office or out in the field
Provide access to unlimited users
Integrate with Work Management
Generate reports within seconds on maintenance and costs
Customize your fields for each asset type
Here Are Examples Of What Current IWorQ Users Are Tracking:
Lateral lines
Main lines
Force lines
Manholes
Pumps
---
Water System Management Software
Easily Track Your Water Asset Inventory & Maintenance.
---
Maintaining your whole water system to ensure clean water resources for your community is no small task. iWorQ's Water System Management provides an inventory of your water assets to record and schedule maintenance to meet regulations and run more smoothly. Map and maintain your water lines, structures, hydrants, valves, and more.
---
Proactively maintain your water assets
With iWorQ, scheduling of maintenance saves you money by preventing breakage and other repairs. Water systems inspections will be up-to-date and taken care of, prolonging the life of your water assets and meeting regulatory requirements.
Know the location of your assets
With iWorQ's map, you can plot your assets manually, with coordinates, or existing GIS data. This makes it easy to make changes out in the field, or to create the quickest route for inspections.
Record every detail when it comes to maintaining your assets. Track cleaning, inspections, and repairs along with date, cost, and time it took to increase the security and safety of assets. Run reports for your records or for state regulations.
---
With iWorQ Water System Management, you can:
---
Track and maintain your asset inventory
Record and schedule maintenance
Integrate with iWorQ Work Management
Use GIS data or manually map assets
Manage asset information including attributes, cost, value, location, and maintenance history
Generate reports for improving decisions on repairs, replacements, and budgeting
iWorQ provides solutions for sanitary sewer and stormwater assets too.
---
---
---
"We have a list of all addresses and meter details, so the crew can access that from their truck at a work site. Work orders can be connected to an address so there is a history of repairs done at that address. I can also see if a job has been completed by checking the system. We can give the City Manager a report with totals of repairs that he can offer at City Council meetings."
---
– Elliot Landes, Water Meter Project Manager
---
We want to hear about your challenges. We have solutions.
Our team can show you the ins and outs of each application during an online, live webinar!
Fill out the contact form and we'll be in touch soon!
---
---
---
---
---
---
Our knowledgeable staff typically responds to requests on the same business day.
---
---
---